<![CDATA[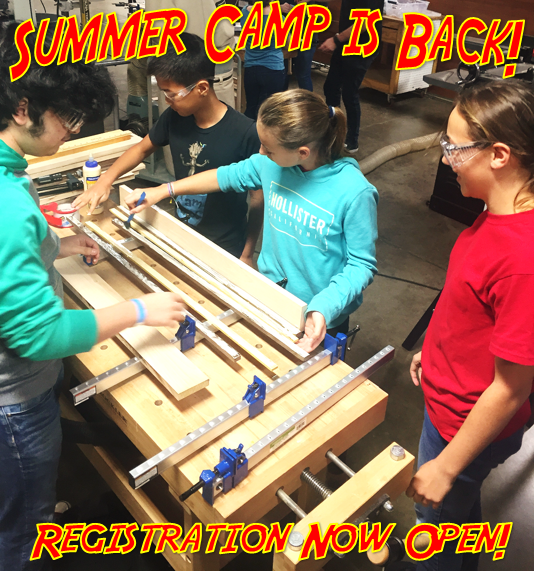 Registration is now open for our 2017 Summer Camps!
This summer we are offering Levels 1, 2 and 3, and enrollment will allow your child to advance to the next level in the Fall semester!
This is not your average summer camp – more like old school shop classes! Your kids will have fun, get dirty, use loud and obnoxious tools and make a lot of sawdust, metal chips and wire scraps along the way. For more information and registration, please visit our youthprograms/summercamp page!
]]>