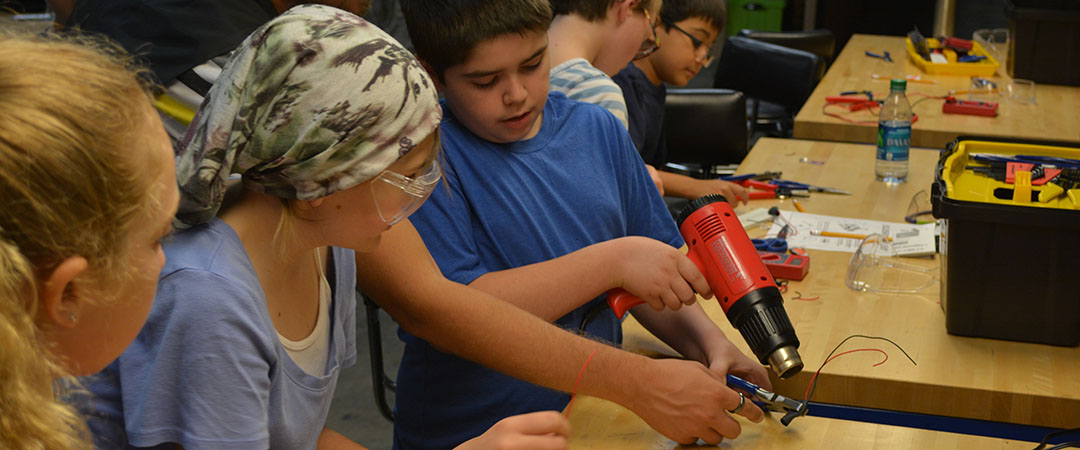 Winter Camp for 2018 is January 8!
To enroll online now, just scroll down.  Or call us at 949-296-2153.
This year's Winter Camp is Level 2 scheduled the week of January 8 thru 12. We will challenge young students to use traditional and modern tools to work through projects and make things they never thought they could. Each day the kids will use real tools on real projects making plenty of saw dust and metal chips along the way. No wimpy projects here as we instill confidence and critical thinking into all of our students!
The Urban Workshop winter camp runs Monday thru Friday from 9 am to 4 pm and are a compressed version of our traditional 12-week programs. In fact, taking the Level 1, 2, or 3 winter camp will qualify the kids to go straight in to the next Level 12-week program in the spring with our existing students.
Level 2 includes the following activities: Hand tools and small engine repair, Fusion 360 intermediate CAD classes, sheet metal fabrication, metal shop basics, MIG and spot welding, DC electric circuits, Arduino programming, and woodshop keepsake box making.
Click here to download detailed Level 2 activities PDF.
Students must have completed Level 1 prior to registering for this Level 2 session.