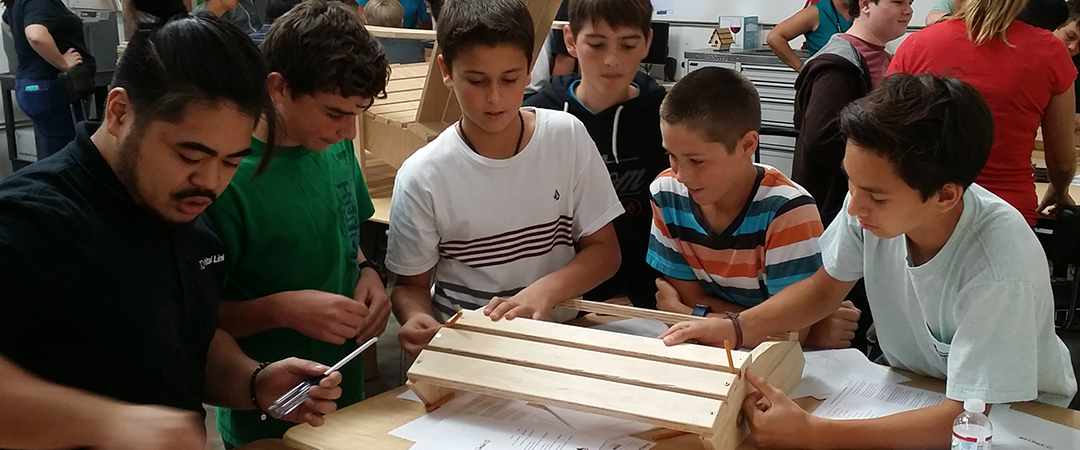 We are bringing back shop class for kids!
Urban Workshop's 12 Week Youth Learn and Build S.T.E.M. Program – Levels 1 – 4
Each 12 week program is designed to create a relaxed and pressure-free environment in which students learn to use a wide selection of hand and power tools with a variety of materials. Each individual class introduces participants to a new group of tools and techniques and include a project to provide the experience needed to instill confidence. Each 12 week program will build upon the previous level introducing new and more advanced tools, techniques and materials while building upon what they have already learned.
The goal of this program is to help kids become confident and independent by teaching them practical skills that will benefit them for a lifetime. Another aspect is provide career exploration opportunities to kids as they experience firsthand engineering and technical problem solving using both traditional and high equipment to achieve a solution.
Starting with Level 1, students learn how to use basic hand tools, and help develop the "feel" needed to successfully work with different materials and mechanical systems. This understanding of the hand tools will provide a solid foundation for the level 2 – 4 programs, where increasingly more powerful tools will be introduced along with more complicated projects. Level 5 will allow the students to have supervised open shop hours to build any project they desire using any of the tools and equipment they now know how to use.
All students start at Level 1 and progress to the next level upon successful completion each level. The 12 week programs are offered twice a year; spring and fall. To keep the students progressing forward, our summer camps are based on the 12 week curriculum and qualify students to move to the next level. Students could complete all four levels in just one year if they do the summer camps along with the 12 week programs. Students who complete all four levels are welcome to become full fledged members of Urban Workshop!
Participants in the program will learn to use current state of the art tools and equipment. These are no ordinary STEM classes, more like old school shop classes really. The kids will have fun, get dirty, use loud and obnoxious tools and make a lot saw dust, metal chips and wire scraps along the way! For more info on the most hands-on STEM classes in California use the links below.
For additional information on each Level click title below:
Level 1 – Beginner Youth STEM Program
Level 2 – Intermediate Youth STEM Program
Level 3 – Advanced Youth STEM Program
Level 4 – Expert Youth STEM Program
 FAQ's
Equipment: All tools and materials for Levels 1 through 4 are provided by Urban Workshop. Students will need to bring their own laptops for computer lab sessions. Students get to keep their projects, so clear a shelf at home so you can display them!
Minimum age: 10 years       Maximum age: 16 years
Minimum number of kids to make a class: 8,   Maximum number of kids per class: 20
Safety: Closed-toed shoes are mandatory. Pants and shirts that cover your shoulders are required.
How to register: Call Urban Workshop at 949-296-2153
Contact: Matt Durham at 949-296-2153 or email Mdurham@UrbanWorkshop.net.
Cost: $800 per student. Includes project materials and the use of Urban Workshop's tools.
Charter Schools: Yes, you can use charter school funds. Please call us to register at 949-296-2153. Check here to see if your Charter School is set up with us. If not, let us know and we will contact them.
Location: Urban Workshop – 365-A Clinton St, Costa Mesa, CA 92626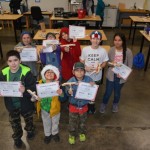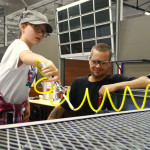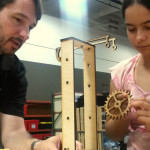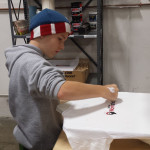 For additional information
Call or email today to schedule a site visit or make an event reservation.