Welcome
To the only workshop you will ever need. Join the most advanced membership based DIY workshop and makerspace for training and complete access to new and modern tools of all types.
Learn
To use the equipment you never thought you could. With basic to advanced classes on every piece of equipment in the workshop. Imagine what you could build if you knew how!
Meet
Like minded, creative and supportive people like yourself. With the right support and environment nothing is impossible. Host your events and team meetings in an exciting and stimulating environment.
Sign Up Special: Sign up for an annual membership and get two FREE classes of your choice! Click here or call now 949-296-2153!
Urban Workshop is a community centered, membership based DIY workshop and makerspace. It is a creative environment with supportive staff and access to tools, software and work space. You can make nearly anything! What will you make?
What do We offer?? The makerspace includes 3D printers, laser cutters, a welding shop, wood shop, machine shop, CNC mills, Textiles area, vinyl cutters, electronics lab, and computer lab. Members have access to advanced software including SolidWorks, Photoshop,  Illustrator, and more. A huge work area with large tables, compressed air and electricity is ideal for working on projects and collaborating with others. We offer a lounge area with coffee, microwave oven, refrigerator and vending machines. Clubs and corporate events are welcome to use the facility for regular meetings, team building events and recruitment.
How does it work? It's simple, for a monthly or annual fee members can use and reserve Urban Workshop's tools once they have completed the equipment-specific basic safety classes. Our experienced staff is always available to provide personalized assistance when ever needed. Anyone can attend classes.
So please come by and take a tour of the largest and most technologically advanced makerspace in Orange County. One of our staff will be happy to show you around. There is something here for everyone, regardless of your skill level.
Go to the Urban Workshop class and event calendar and then select the calendar drop-down box to select  the category of items you wish to view. The calendar will then update with just those items.
To sign up for a class, pick a class you are interested in from the schedule and call us to reserve your spot.
Go to the Urban Workshop equipment reservation calendar and then select the calendar drop-down box to select the piece of equipment you wish to reserve. The calendar will then update with just that item.
To make a reservation, pick a date and time that is available and call us at 949-296-2153 to reserve your spot. Equipment can be reserved in up to four hour blocks.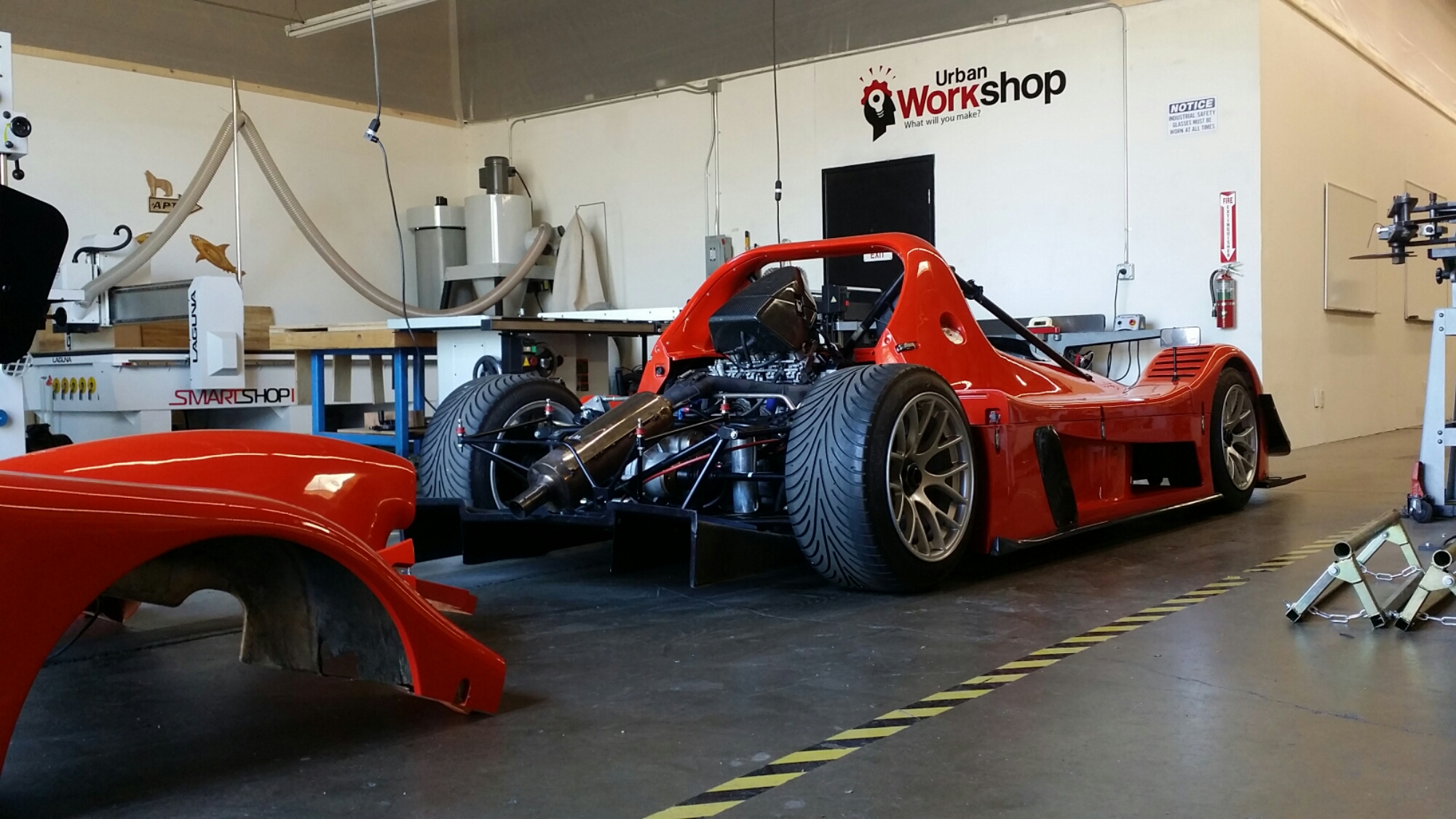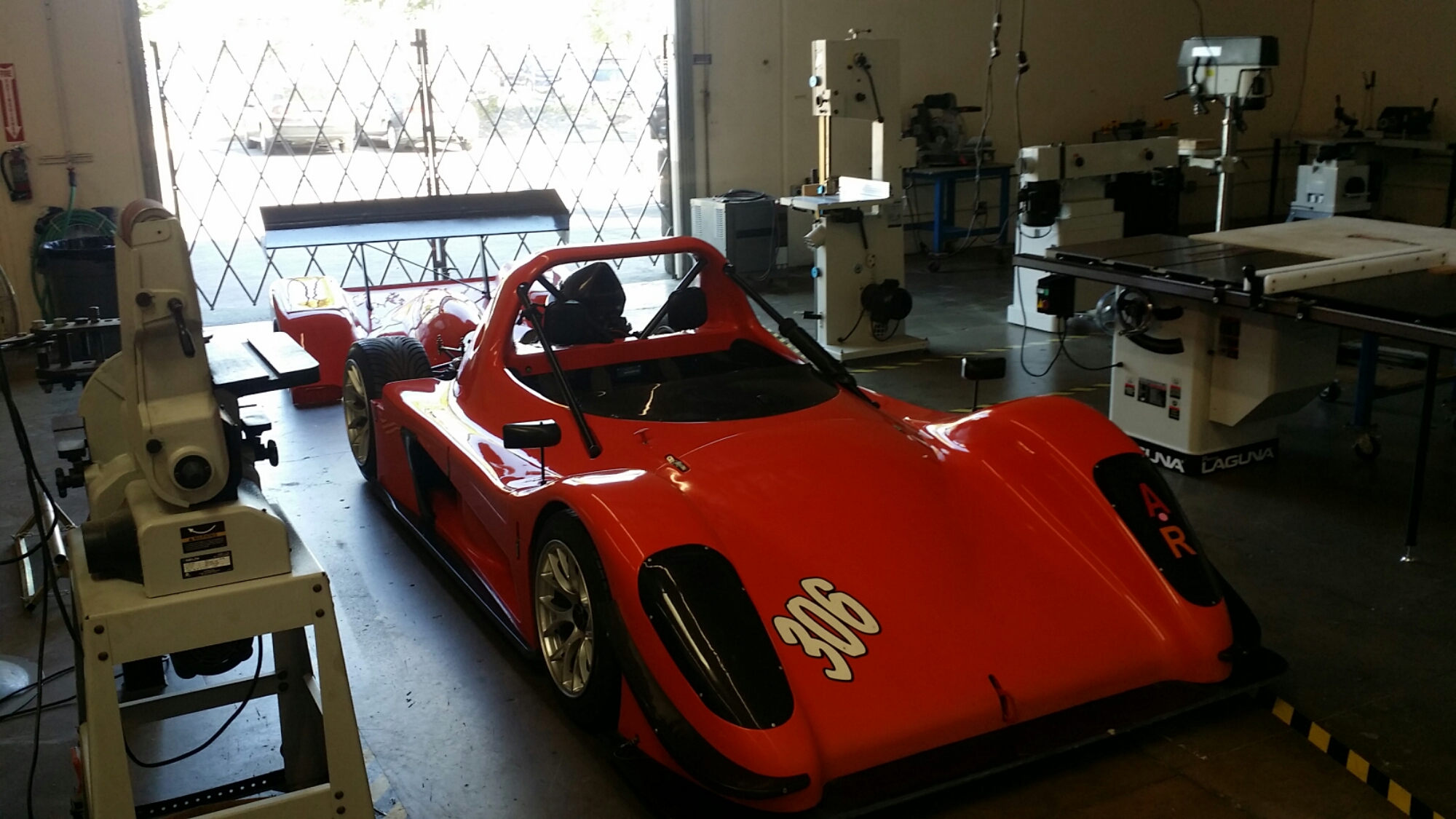 Having fun w a Radical SR3 today.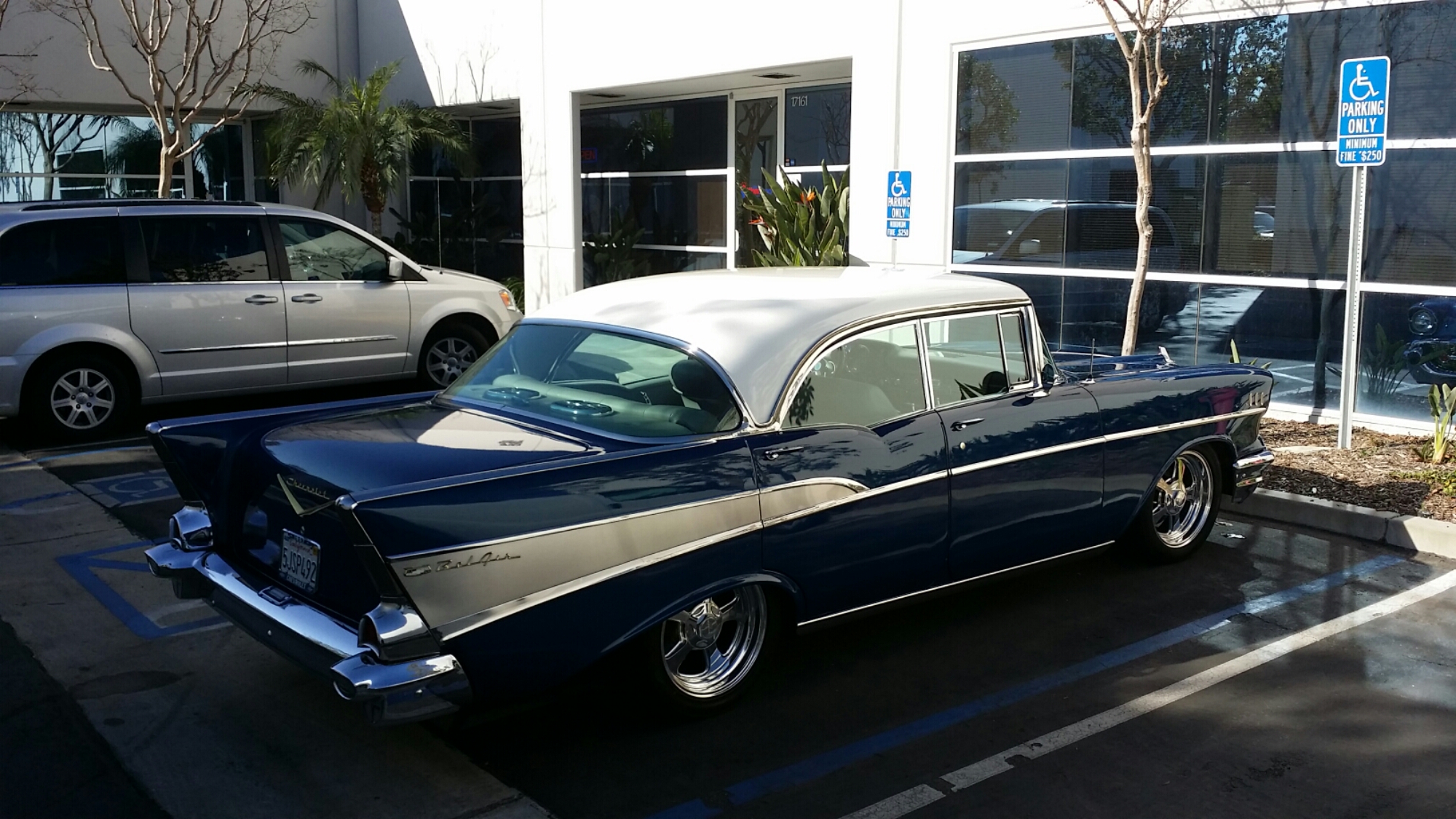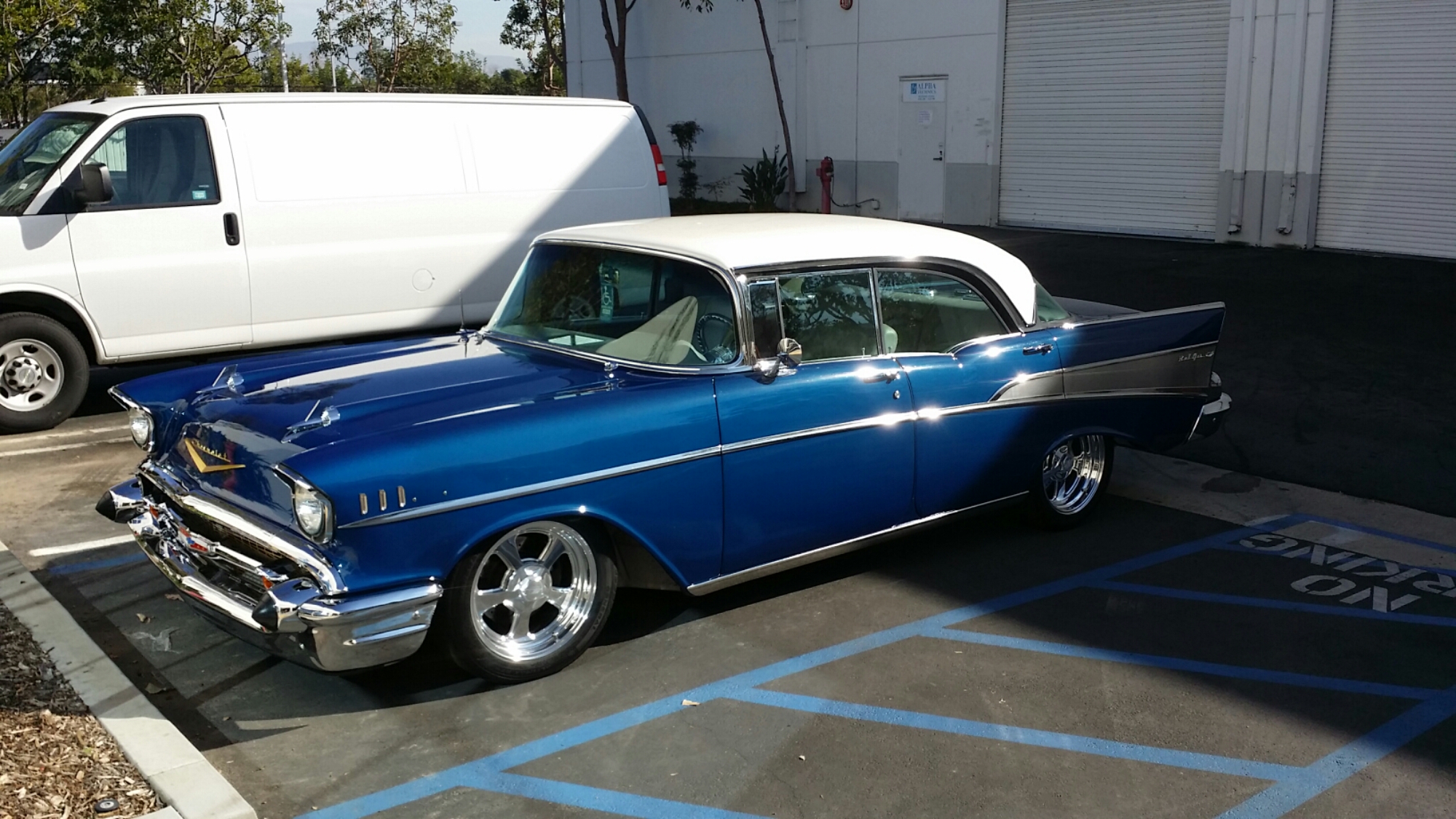 The BBQ  is part car show too. Great turn out today!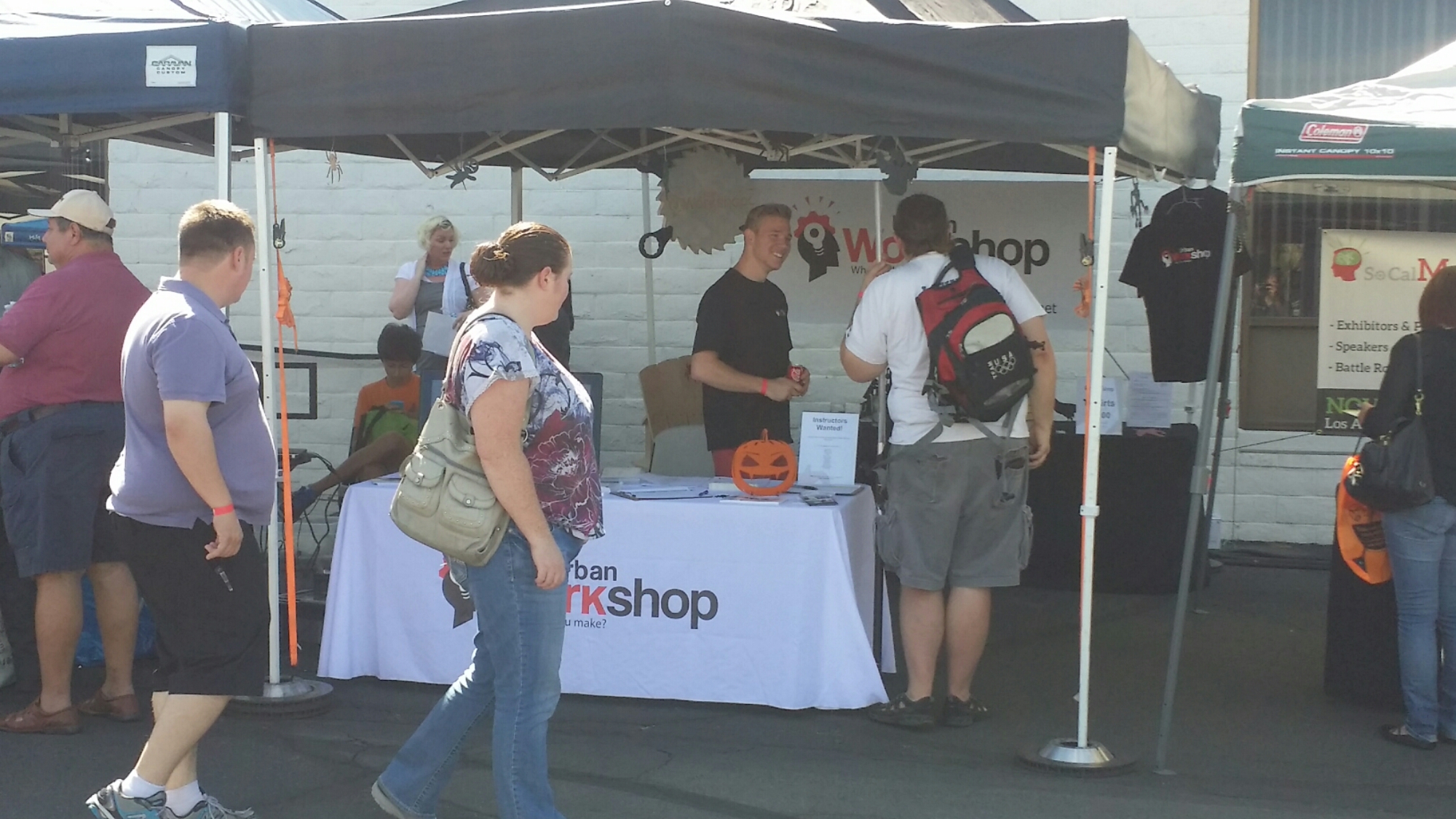 Had a great turnout at the IE mini maker Faire yesterday.
Signup Today For Instant Access
Join today and get access to the Urban Workshop community, training and equipment.
Join Today