Urban Workshop is the 3rd largest DIY workshop and makerspace in North America and we provide the highest caliber of tools and equipment for our members to use along with the instruction needed to use it safely and effectively. Whether you are completing a home project or starting a new high tech business, our friendly staff and our large community of makers is always here to support and help you.
Come by anytime for a free tour of our 18,500 square foot location at 365-A Clinton Street, Costa Mesa, CA 92626.
Make your project or new business a reality at the best equipped DIY workshop and makerspace in California.
Our classes are designed to get you up to speed FAST with the knowledge you need. Get hands on immediately with our professional instructors.
Attend a wide range of fun and informative events held regularly at Urban Workshop. Contact us to host your next event at Urban Workshop!
We are bringing back shop classes for kids. Our 12 week programs and summer camps offer hands on learning experiences for kids 10 years old and up. Contact us today for more information.
Our mobile maker space can bring the maker experience to your kids! We work with schools, scouting events, YMCA, maker faire's, etc. Contact us for more info on the Urban Workshop Mobile Makerspace.
Sponsorship Opportunities
Get involved and benefit from the passion of the maker the community. Leverage our focused community and expand your sales to small businesses, makers, and hobbyists. Contact us today to learn how.
What is Urban Workshop?
Urban Workshop is a community centered, membership based DIY workshop and makerspace. It is a creative environment with supportive staff and access to tools, software and work space. You can make nearly anything! What will you make?
How does it work?
It's simple! For a monthly or annual fee, members can use and reserve Urban Workshop's tools once they have completed the equipment-specific basic safety classes. Our experienced staff is always available to provide personalized assistance whenever needed. Anyone can attend classes.
So please come by and take a tour of the largest and most technologically advanced makerspace in the Western USA. One of our staff will be happy to show you around. There is something here for everyone, regardless of your skill level.
What do we offer?
The Urban Workshop makerspace includes 3D printers, laser cutters, a welding shop, wood shop, machine shop, CNC mills, textiles area, vinyl cutters, plastics shop, electronics lab, auto shop, co-working space and computer lab. Members have access to advanced software including SolidWorks, Photoshop,  Illustrator, and more. A huge work area with large tables, compressed air and electricity are ideal for working on projects and collaborating with others. We offer a lounge area with coffee, microwave oven, refrigerator and vending machines. Businesses, non-profits and private groups are welcome to use our premium 2,000 sqft event venue for corporate events, team building events, charity events, and special events of all types.
Membership special offer
Get two classes free with an annual membership. Join now!
Latest blog posts
This is the class we're all been waiting for! We are totally stoked to announce our Surfboard Design and Build classes will be starting Wednesday, September 7th. Learn the basics of designing and building a surfboard using the latest methods and eco-friendly products (foam, fiberglass, and resins) that are the future for surfboard manufacturing. By the end of this 3-part course, you will have a CNC cut, and hand finished surfboard that's ready to go shred! Everyone is welcome from groms (kids) to pros (bigger kids); our only requirement for you to take this series is the desire to build your own personal masterpiece! SURF'S UP!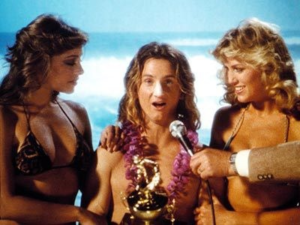 THE CONCEPT
Learn to build a complete surfboard from scratch using Urban Workshop's Laguna Tools CNC Router! Topics covered in this 3-part class include: Board geometry variables, design in BoardCAD, creating tool paths for the CNC Router, foam-stringer glue-up, CNC machining, foam sanding techniques, fin box creation, and glassing techniques from base coat through to polish coat.
• SRF101 Surfboard Design will cover the 3D design skills required in both Autodesk Fusion360 and BoardCad, provide a comprehensive review of board sizing and shaping variables, as well as show you how to create toolpaths for the CNC machine.
• SRF102 Surfboard Shaping will cover the stringer/foam glue-up, setup and operation of the CNC Router to create the board blank, hands-on finish sanding techniques for the CNC foam blank, fin box layout/routing/glueing, and how to create custom graphics for your board using rice paper and an inkjet printer!
• SRF103 Surfboard Laminating is an "open-workshop" which will cover start-to-finish glassing techniques, hands-on glassing, hot coating and final polishing. Drying time between coats is included in the open-workshop concept. Each student will have 1 month from the time of their first class to complete the glassing and finishing phase (SRF103). You are welcome to attend as many sessions of SRF103 within that time period as necessary in order to have technical support and ongoing hands-on help to teach you everything you need to get out of the shop and in to the lineup as fast as possible.
Class Series cost is $720.00 for all 3 parts, including all materials. The only pre-requisites you need are basic computer knowledge, basic hand tool knowledge, and the desire to build your own surfboard! Maximum class size will be 4, but we will look to expand this as demand increases. Sign up early, as these classes are already filling fast!
All participants will be required to bring a laptop with both Autodesk Fusion360 and BoardCAD pre-installed. Laptops are available on-site, but we have a limited supply, so please call ahead to reserve a laptop for your class session if necessary. Both software packages are free to download and are available for both Windows and Apple Operating Systems. The programs may be downloaded by following these links:
BoardCAD: www.boardcad.com
Autodesk Fusion360: www.autodesk.com/products/fusion-360/overview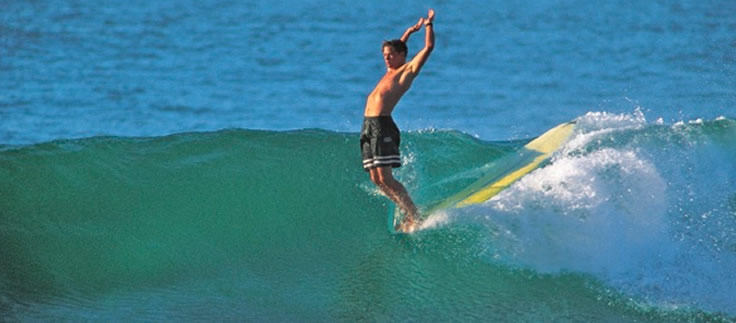 THURSDAY, AUGUST 11, 2016
6:00 p.m. until 8:00 p.m.
Thinking about starting a business?  Need money or partners to help grow your business?  Reached a sales plateau or have you watched your profits decline?  Then this seminar is for you!
Join Tom Miller, President of Persuasive Business Plans, as he presents Part 3 of his seminar series: "Strategic Business Planning: Your Roadmap to Success!"  You will gain insight on how to research your industry and competitors; develop a plan of action for your marketing, sales, and operations; and create a budget based on solid, verifiable assumptions.
Tom has more than 25 years of success helping his clients tell compelling stories to attract investors, partners and money to their businesses, and accelerate their growth!
Signup Today For Instant Access
Join today and get access to the Urban Workshop community, training and equipment.
Join Today