Urban Workshop is the 3rd largest DIY workshop and makerspace in North America and we provide the highest caliber of tools and equipment for our members to use along with the instruction needed to use it safely and effectively. Whether you are completing a home project or starting a new high tech business, our friendly staff and our large community of makers is always here to support and help you.
Come by anytime for a free tour of our 18,500 square foot location at 365-A Clinton Street, Costa Mesa, CA 92626.
Make your project or new business a reality at the best equipped DIY workshop and makerspace in California.
Our classes are designed to get you up to speed FAST with the knowledge you need. Get hands on immediately with our professional instructors.
Attend a wide range of fun and informative events held regularly at Urban Workshop. Contact us to host your next event at Urban Workshop!
We are bringing back shop classes for kids. Our 12 week programs and summer camps offer hands on learning experiences for kids 10 years old and up. Contact us today for more information.
Our mobile maker space can bring the maker experience to your kids! We work with schools, scouting events, YMCA, maker faire's, etc. Contact us for more info on the Urban Workshop Mobile Makerspace.
Sponsorship Opportunities
Get involved and benefit from the passion of the maker the community. Leverage our focused community and expand your sales to small businesses, makers, and hobbyists. Contact us today to learn how.
What is Urban Workshop?
Urban Workshop is a community centered, membership based DIY workshop and makerspace. It is a creative environment with supportive staff and access to tools, software and work space. You can make nearly anything! What will you make?
How does it work?
It's simple! For a monthly or annual fee, members can use and reserve Urban Workshop's tools once they have completed the equipment-specific basic safety classes. Our experienced staff is always available to provide personalized assistance whenever needed. Anyone can attend classes.
So please come by and take a tour of the largest and most technologically advanced makerspace in the Western USA. One of our staff will be happy to show you around. There is something here for everyone, regardless of your skill level.
What do we offer?
The Urban Workshop makerspace includes 3D printers, laser cutters, a welding shop, wood shop, machine shop, CNC mills, textiles area, vinyl cutters, plastics shop, electronics lab, auto shop, co-working space and computer lab. Members have access to advanced software including SolidWorks, Photoshop,  Illustrator, and more. A huge work area with large tables, compressed air and electricity are ideal for working on projects and collaborating with others. We offer a lounge area with coffee, microwave oven, refrigerator and vending machines. Businesses, non-profits and private groups are welcome to use our premium 2,000 sqft event venue for corporate events, team building events, charity events, and special events of all types.
Membership special offer
Get two classes free with an annual membership. Join now!
Please enjoy this video tour of Urban Workshop taken on July 15, 2017 during our 3 year anniversary open house.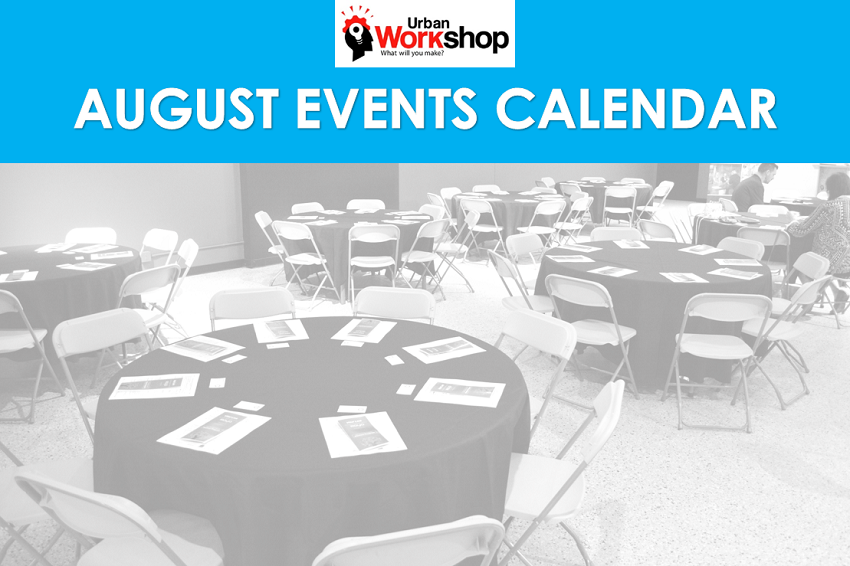 We have some terrific events happening at Urban Workshop this month!  
Tuesday, August 9

6:30 p.m. to 9:00 p.m.

Raspberry Pi User Group Meetup

https://www.meetup.com/EarthMake/

Our regular meeting plus open lab. We have food drinks and doors open at 6:30 for socializing. Feel free to bring your laptop, Arduino & Pi projects

Saturday, August 12

1:00 p.m. to 3:00 p.m.

SoCal Innovators, Mentors and Developers Meetup

https://www.meetup.com/socalinnovators/events/242056755/

Get ready to be part of a Weekend Meetup group that allows you to ENGAGE in ways you never have before!
We will introduce you to:
• our new unconventional, trail-blazing approach
• our potent agenda for the coming months, and
• some of the key people within our group.
We'll also give you a preview of some of our upcoming influential speakers – who are instrumental in improving the success of startups.

Monday, August 21

11:00 a.m. to 1:00 p.m.

Inspire Charter Schools Vendor Fair

Wednesday, August 23

Off-site event

Excel Charter School Vendor Fair

Brookhurst Community College Anaheim

https://www.excelacademy.education/calendar/event/vendor-fair/

Thursday, August 17

6:00 p.m. to 8:00 p.m.

Selling Your Story to the Investor Workshop

Presented by Persuasive Business Plans

https://www.eventbrite.com/e/sell-your-story-to-investors-seminar-tickets-36839251192

Friday, August 25

7:00 p.m. to 10:00 p.m.

Inventors Forum Member Assistance Meeting

Tuesday, August 29

4:30 p.m. to 6:00 p.m.

Orange County Maker Challenge Orientation Meeting

http://www.ocmakerchallenge.com/

Orange County secondary and post-secondary student populations have an opportunity to participate in an integrated STEM design project. Join The Maker Challenge for an authentic experience and creative environment that combines STEM technologies, Art and Design in a culture of inquiry, problem solving, and active engagement!

Thursday, August 31

Summit Academy Vendor Fair

September 8-9

California Homeschool Network Annual Expo
We have a 2,000 sq ft event hall with an adjoined 16,000 sq ft workshop and offers the ability to hold corporate and team building events, build competitions, charity events, school and training programs, and parties.  The facility is complete with a Bose public address system and Dell over head projection system. The large space allows for many table configurations. We have a kitchen that can be used for staging and serving to large groups. We invite you visit Urban Workshop to see the space first hand and envision the possibilities of this truly unique and flexible space, or contact us at events@urbanworkshop.net to book your event today!
New for Fall 2017 is our Level 5 Expert Kids Program, which is our most challenging class series yet and will reinforce good shop work habits as the students learn even more advanced skills. The goal is for students to be safe and comfortable in all areas of an open shop environment. Students will learn the skills needed to intermingle technologies from other shop areas.
Beginner, intermediate and advanced classes for ages 10-16 start the week of September 10, 2017 – click here for complete details and to enroll today! Charter School parents: Did you know you can use your charter school funds for enrollment? We are registered vendors for many charter schools in Southern California!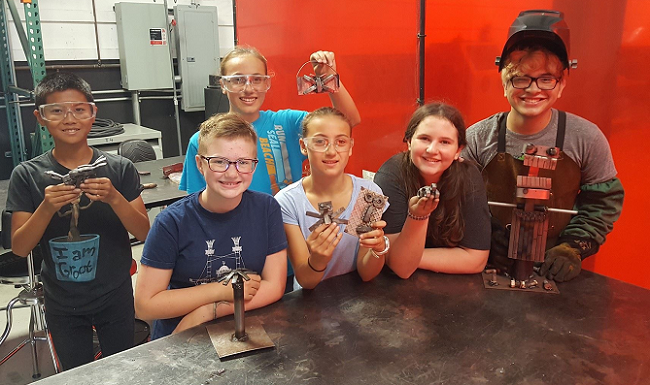 Free tickets are available at our Eventbrite page!  Hope to see you there!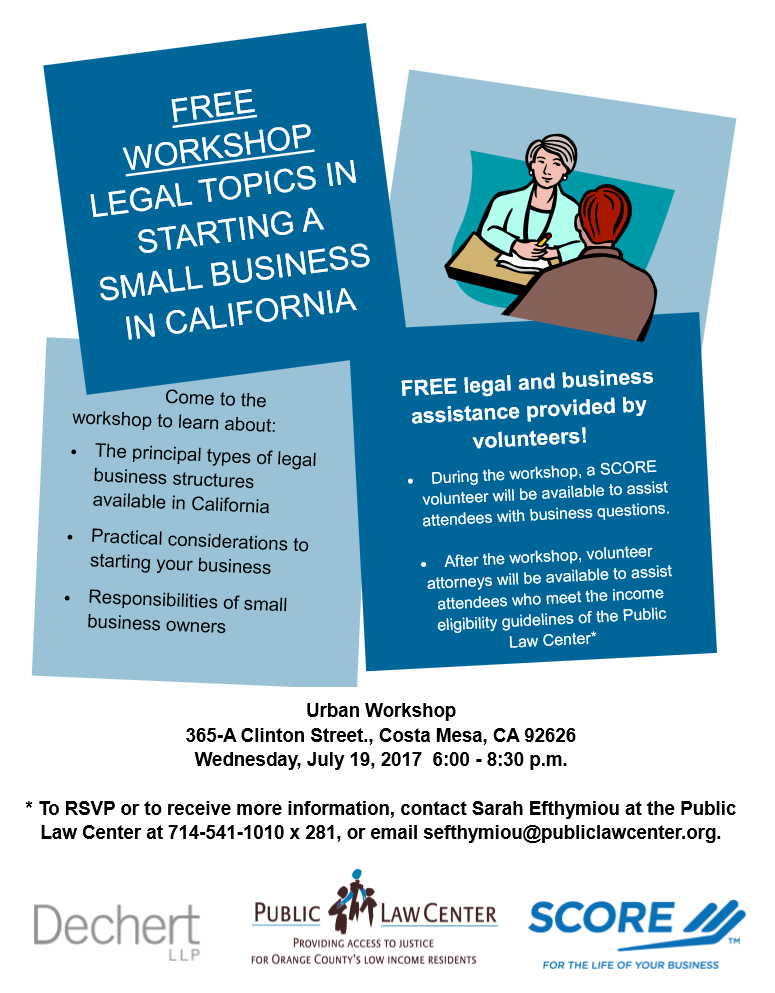 Signup Today For Instant Access
Join today and get access to the Urban Workshop community, training and equipment.
Join Today